Haneda-Miyakojima Campaign in collaboration with Skymark   
Hmlet Japan Co. Ltd (Chiyoda-ku, Tokyo, CEO: Kenichi Sasaki, hereinafter referred to as "Hmlet"), providing "Rental housing that will change your way of living" has recently formed a collaboration with Skymark Inc. (Ota-ku, Tokyo, CEO: Hora Hayao, hereinafter referred to as "Skymark"), an airline service that helps people move freely between the capital and the other domestic areas.
This campaign is open to Hmlet members, and the selected members will be offered roundtrip flight tickets from Haneda to Miyakojima operated by Skymark Airline, for an experience in Miyakojima.
Hmlet aims at providing a network for members to communicate and meet people from multicultural backgrounds. This time, Hmlet is partnering with Skymark Airline, whose motto is to provide people with convenient flight options, to offer its residents a chance to explore a second home outside of the urban area and a flexible living experience.
The Haneda-Miyako (Shimojishima) route operated by Skymark Airline was approved for operation after Skymark, together with Okinawa Prefecture, Miyakojima City, and Shimojishima Airport Management Corporation, submitted an application to the "Haneda Slot Policy Contest" held by the Ministry of Land, Infrastructure, Transport and Tourism.
In addition to this route, Skymark is also working with the local community to promote the use of the Kobe-Miyako (Shimojijima) route and the Naha-Miyako (Shimojijima) route, which opened around the same time.
In implementing the Miyakojima project, the city of Miyakojima and Massigra Okinawa Times Corporation will provide free trial tickets to the co-working spaces "Miyakojima ICT Exchange Center" and "howlive Miyakojima," and will conduct a questionnaire for the participants in cooperation with the Shimojijima Airport Activation Council* to support in resolving issues such as the improvement of the reception environment in the region.
(※)The organization was established in August 2020 by Miyakojima City, Okinawa Prefecture, Miyakojima Tourism Association, Miyakojima Chamber of Commerce and Industry, and Shimojishima Airport Management Corporation for the purpose of planning and implementing various projects that contribute to the revitalization of Shimojishima Airport, such as improving the reception environment of the Miyakojima and promoting air routes at Shimojishima Airport.
"Miyakojima Living Experience" campaign summary
【Summary】 Miyakojima campaign for Hmlet members
【Participants】 2
【Requirements】 18-year-old and above current Hmlet resident, Able to communicate in either English or Japanese
【Contents】 Roundtrip flight tickets from Haneda Airport to Miyakojima Airport, Miyakojima ICT Communication Center・Howlive Miyakojima (Max 5 days pass), Miyakojima Airport Terminal shopping coupon of 1000 Yen
【Cooperation】 SNS Posts of Miyakojima, Questionnaire after the stay
【Application Period】1 April ~ 20 April 2022
【Stay Period】 Any time between 10 May 2022 ~ 30 September 2022 (Excluding certain period)
【Hosted by】 Hmlet Japan Co. Ltd
【Collaboration with】 Skymark Airline & Shimojishima Airport Activation Council
【Participating Organizations】Massigra Okinawa Times (howlive、Operating company of ICT Communication Center)、Shimojishima Airport Management Co.Ltd
About Skymark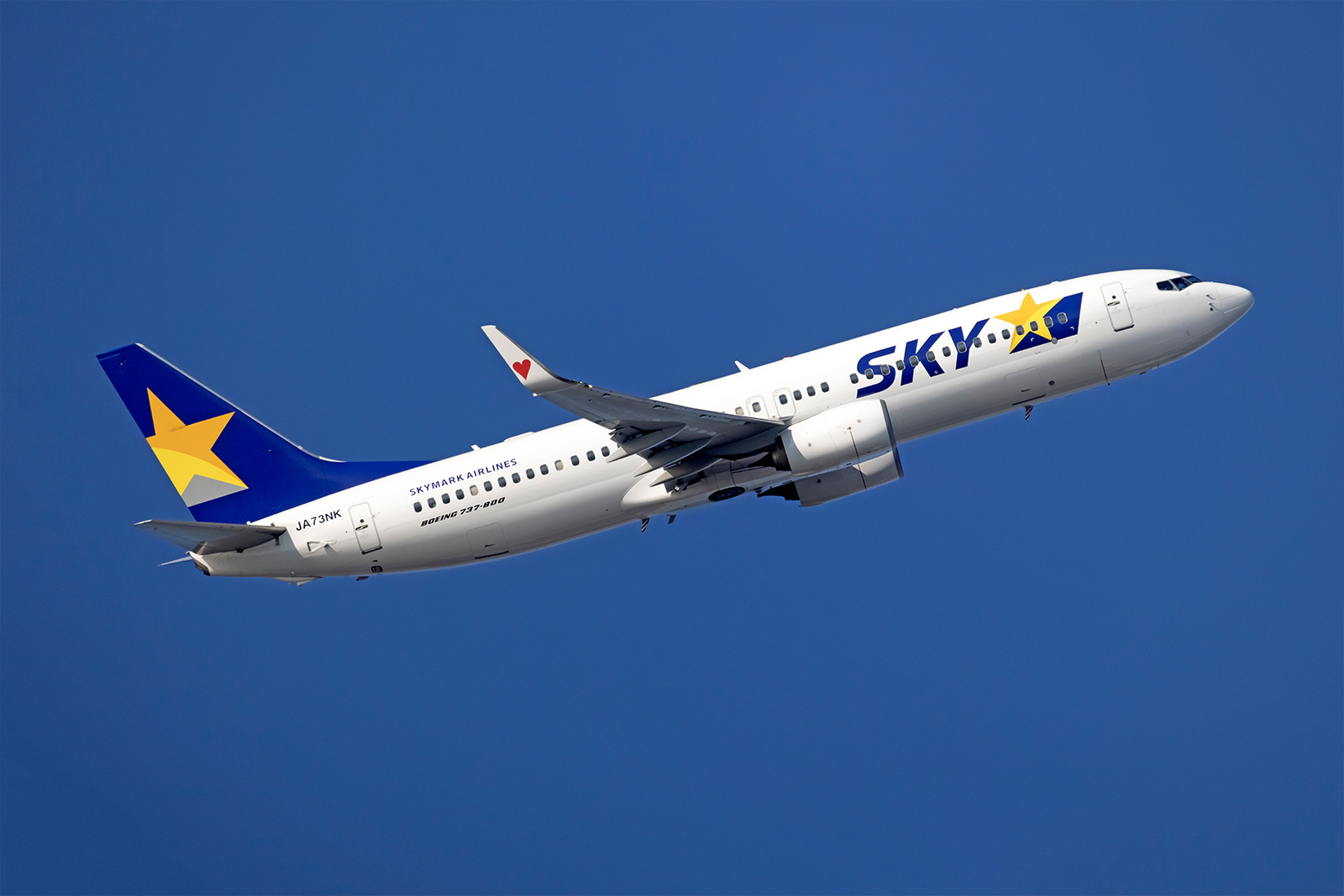 Skymark was established in November 1996, bringing a refreshing breeze to Japan's sky. In October 2021, the company launched a new flight route to Miyako (Shimojijima), expanding its network to 12 destinations nationwide. It currently operates approximately 150 flights a day.
With the corporate mission of "providing safe, reliable, and comfortable flights and warm, sincere service at accessible prices," Skymark has been focusing on improving basic quality, and in 2021 it achieved the highest on-time operation rate in Japan for four consecutive years. Skymark also focuses on coexistence with local communities and collaboration with companies, and in 2021 it participated in the Soratobu Pikachu Project and began operating the Pikachu Jet. In addition to operating mainly on the Okinawa (Naha and Miyako (Shimojijima)) route, Skymark also offers flights for various events and charter flights, contributing to the revitalization of the destination locations.
Company: Skymark Airline Co. Ltd
Location: 8F Utility Center Building, 3-5-10 Haneda Airport, Ota-ku, Tokyo
Establish: November 12, 1996
Business: Scheduled air transportation business
CEO: Representative Director, President and CEO Mr. Hora Hayao
Miyakojima ICT Communication Center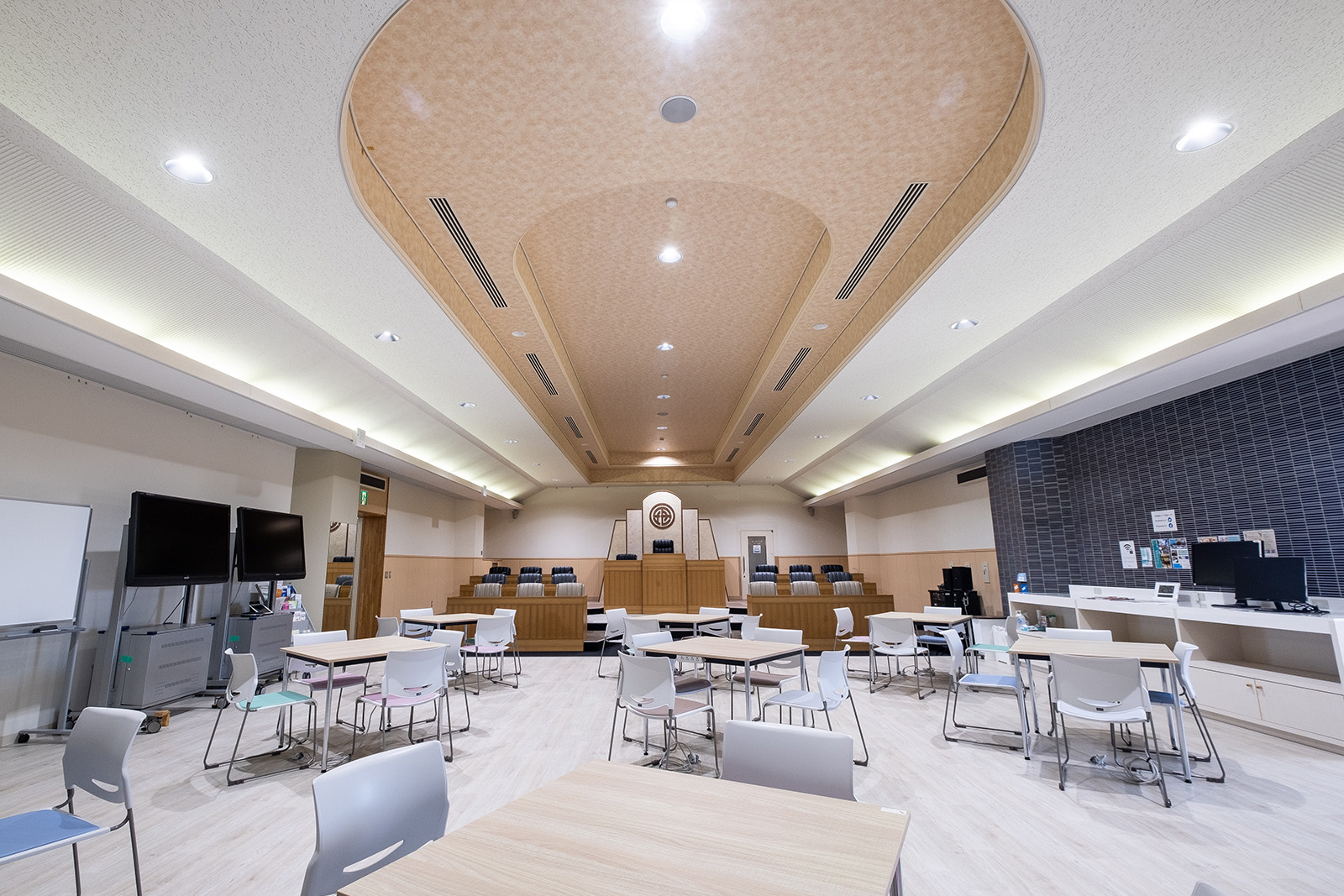 Miyakojima ICT Communication Center is a coworking space opened in 2019 that was renovated from the Miyakojima City Kyuushitaicho Town Hall to be used by local residents as a satellite office. The 3rd floor space of the ICT Communication Center was formerly used as a conference room, where lots of conference seats were left there to be used as teleworking space. The Center is equipped with projectors, monitors, etc and can be also used for seminar meetings.
Howlive Miyakojima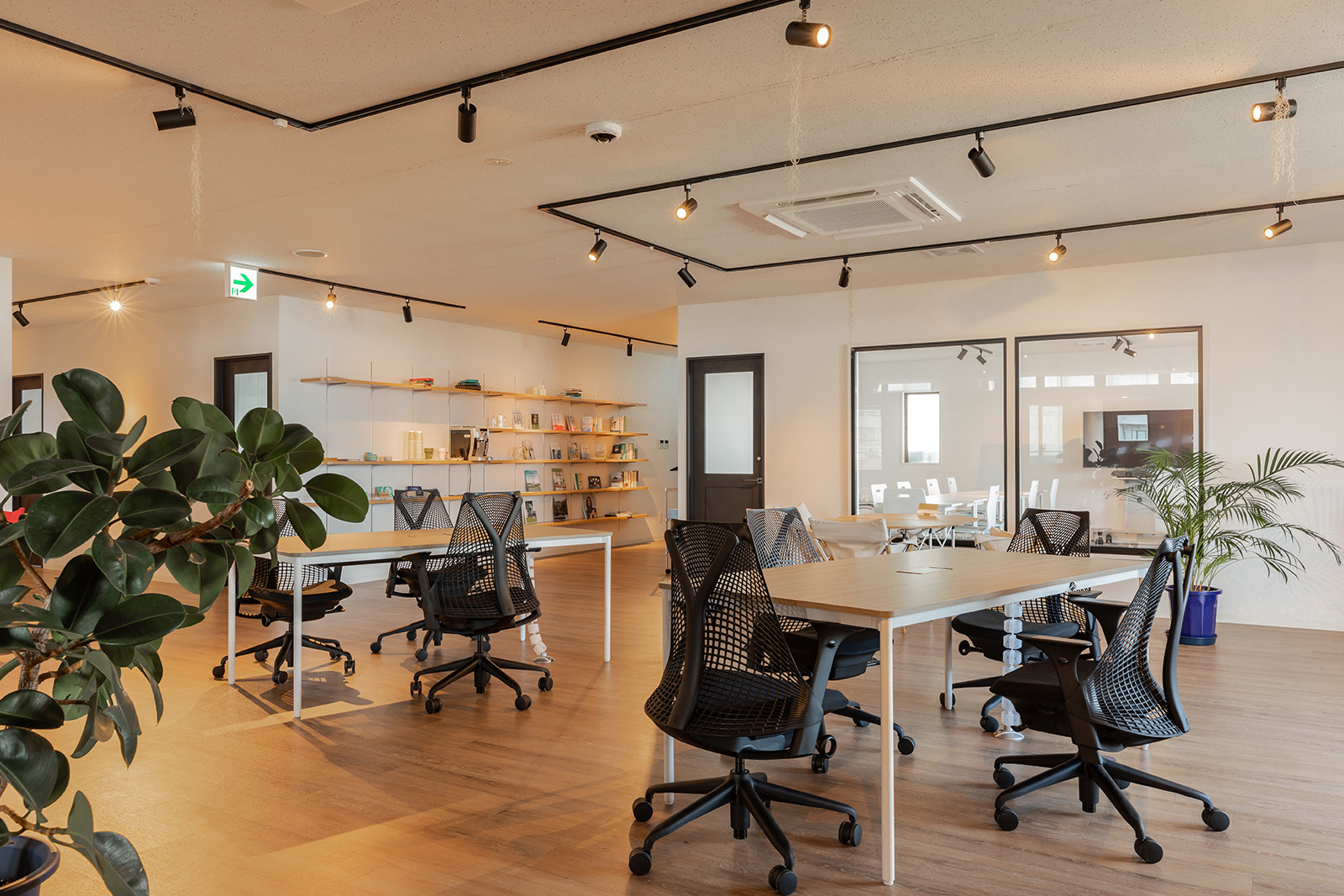 howlive Miyakojima is the first location of howlive coworking space established on a remote island in Okinawa Prefecture. howlive is established in partnership with Ryukyu Bank and the first location was opened in 2021 in the Ryukyu Building, which is located in the downtown area in Miyakojima. howlive has been used as a workation destination, resort office and new office for companies who wish to expand outside of the urban area. The facilities are equipped with everything that you need to support teleworking from private rooms to meeting rooms that fit up to 20 people and are compatible with WEB meetings. Members can access the facility 24 hours/day everyday.