A friendly place with good food. Workation experience report by non-Japanese residents in Miyakojima (in cooperation with Skymark Inc.)
Hmlet Japan promotes a flexible lifestyle that makes it easy to travel between urban and rural areas. Josephine was picked to participate in the campaign for Hmlet members using the route between Haneda and Miyakojima.
Hmlet: Did you enjoy your stay in Miyakojima?
Josephine: Actually I've never heard of Miyakojima or Shimoji-shima before. Since I always love exploring new places, I was very excited when I was picked to participate in this campaign and I was really looking forward to it.
When I got there, the local people were very friendly and welcomed me warmly. My Japanese is super beginner level, and I was happy that they welcomed me so kindly. During the trip, I worked at Miyakojima ICT Communication Centre and howlive Miyakojima. I took advantage of the facilities and I was able to get some work done there.
Hmlet: What was your schedule like during the trip?
Josephine: I stayed at a hotel near the beach, because I wanted to enjoy relaxing and reading on the beach or by the pool. I also googled in advance "local restaurants" and "things to eat" and found some good places to visit. I went to a cafe with a hammock, and had soki soba, banana cake, goat milk float and other Okinawa seafood. I particularly enjoyed soki soba and the seafood.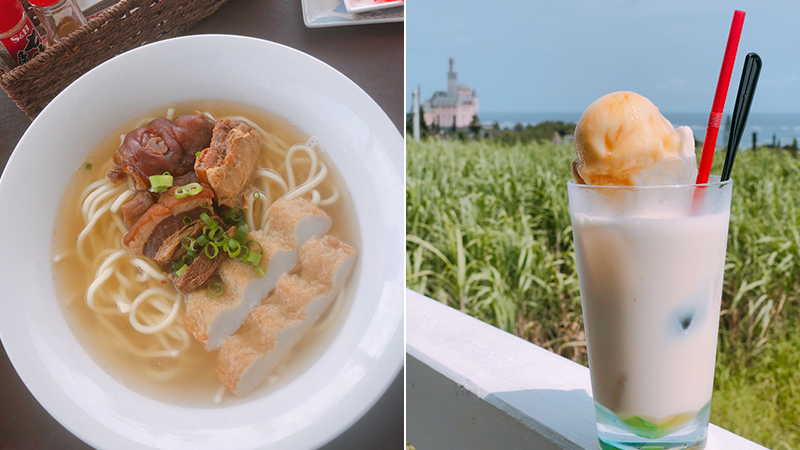 Hmlet: Did you get a chance to do sightseeing?
Josephine: I went to Ueno German Cultural Village, and visited an old German castle. It didn't feel like I was in Japan. I also went to the beach and OHAMA Terrace on Ikema Island,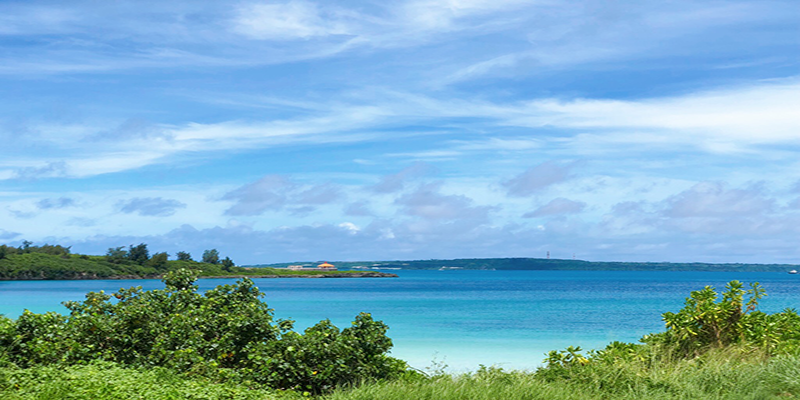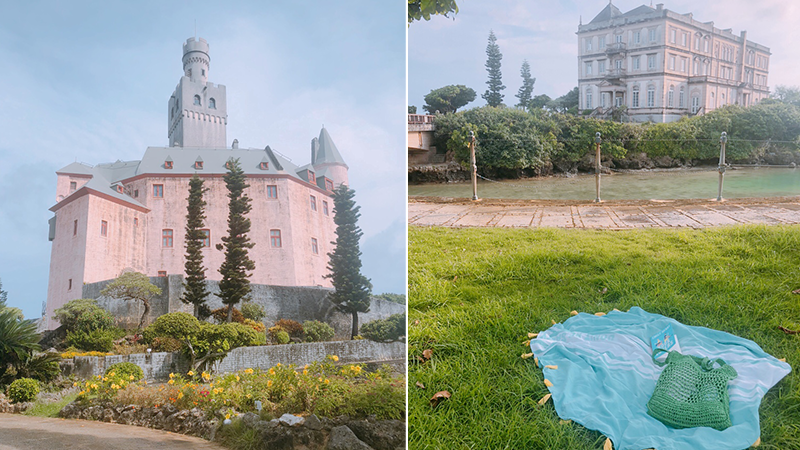 Hmlet: How did you get around during the trip?
Josephine: I took the Pikachu Jet for the flight to Miyakojima.
The aircraft was really cute! I loved Pokemon as a child, so the Pikachu on the seat and other Pokemons such as Koikings on the aircraft made me feel nostalgic. Shimojishima Airport is a nice mix of traditional and modern Japanese architecture, and the Skymark staff were friendly. There were several restaurants and cafes, which I found convenient. I was able to get around Shimojishima by bus or on foot.
Hmlet: How were the workation facilities?
Josephine: The Miyako Island ICT Exchange Center and howlive Miyakojima each had their own unique features. The Miyakojima ICT Exchange Center was special because the seating arrangement was unique and looked like a congress. There were not many people, so I was able to concentrate. Since it is located far from the city center, it wasn't convenient to use the facility everyday though. The Miyakojima bus service ends at 18:00, so we took the bus on the way there and a cab on the way back.
Howlive Miyakojima is conveniently located in the city center and is a short walk from the hotel where I stayed. The view of the ocean was also nice. The desk and chair for working were comfortable, and the internet was also equipped. The Wi-Fi connection at the hotel was weak, and I was concerned about security, therefore I went to the workation facility and worked comfortably there.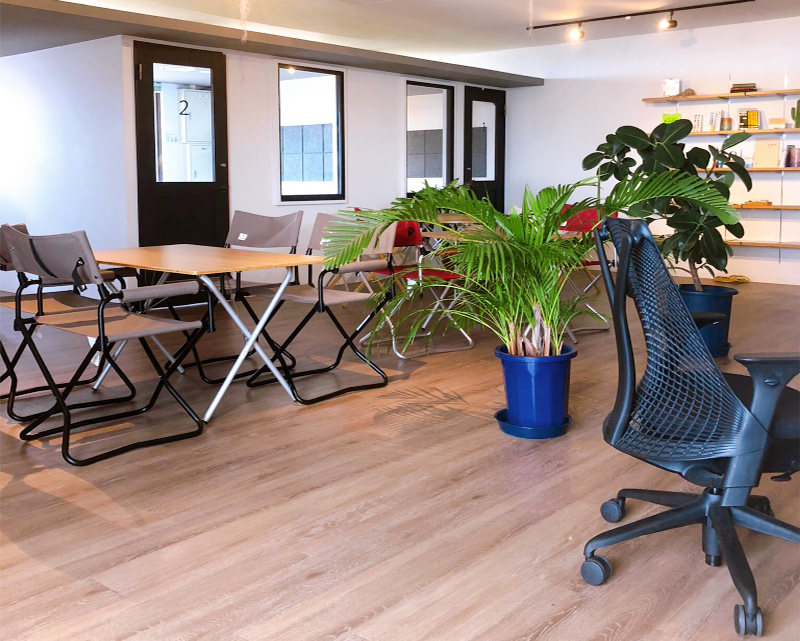 Hmlet: Did you buy any souvenirs? If you purchased any, could you share what you got?
Josephine: I bought 3 boxes of banana bread and red sweet potato buns. They were so good that I finished everything in a week!
Hmlet: If you have a chance to visit Miyako Island again, would you go?
Josephine: I would definitely go back! I heard that Skymark is a pet-friendly airline, so I would bring my dog with me next time.